My Anti-Spam / Contact Page
Email Us
Email Us
Email Us
Email Us
Email Us
Email Us
Email Us
Email Us
Email Us
Email Us
Email Us
Email Us
Email Us
Email Us
Email Us
Email Us
Email Us
Email Us
Email Us
Email Us
Email Us
Email Us
Email Us
Email Us
Email Us
Email Us
Email Us
Email Us
Email Us
Email Us
Email Us
Email Us
Email Us
The links above are not related to me but instead dedicated to all the SCUM out there who thrive on making other peoples lives difficult with their Spam.

The Nasty So-and-So's.
It makes me laugh when I see these saddo's desperately trying to spam my inbox. Unbeknownst to them, I use one of the most powerful Bayesian spam filterers ever created -
SpamSieve for OS X
. It works 100% of the time,
nothing
gets through...ever.
So anyway, I've decided to keep their spambots busy by randomly generating fake e-mail addresses in the links above (don't worry,
you
can still
e-mail me properly
by clicking on the following e-mail image):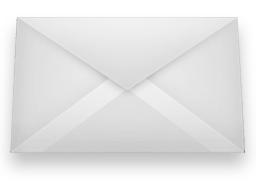 ... I hope
they
enjoy sorting through acres of undeliverable mail.
Enjoy! 😜
... if you are forced to sign up to a website but don't wish to disclose your actual e-mail for fear of spam, use a disposable mailbox such as Mailinator.